Buy a pair of Glasses,

Give a pair of Glasses.


The whole story begins with you
In poor countries, buying glasses is a luxury that is difficult to afford for a population that has very few means of payment. The cost of a new pair can represent several months of salary. In rich countries, almost everyone wears glasses, changes them from time to time, or has them in their drawers. It is estimated in France, each year, that the number of glasses sold is about 4,000,000 pairs.

It should be noted that the millions of French people wearing glasses give up, for various reasons, the ones they have worn, but that, on the other hand, entire populations who need glasses have no financial opportunity to wear them.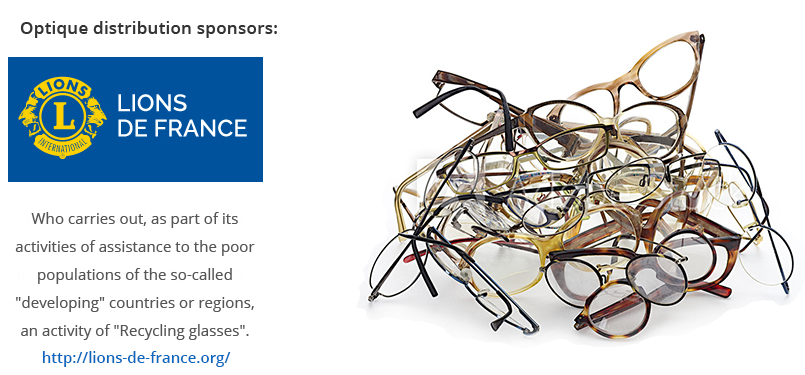 Together

we return the sight. We allow children to find their way back to school opening their future, to women and men to continue their work, sources of family income.
Together

we make sure that the (underprivileged) inhabitants of the assisted countries stay at home. This is our challenge. It's done to our measure but it's NOT NOTHING. Say it to you.

We are just beginning,

We will be Happy to go ahead with you.