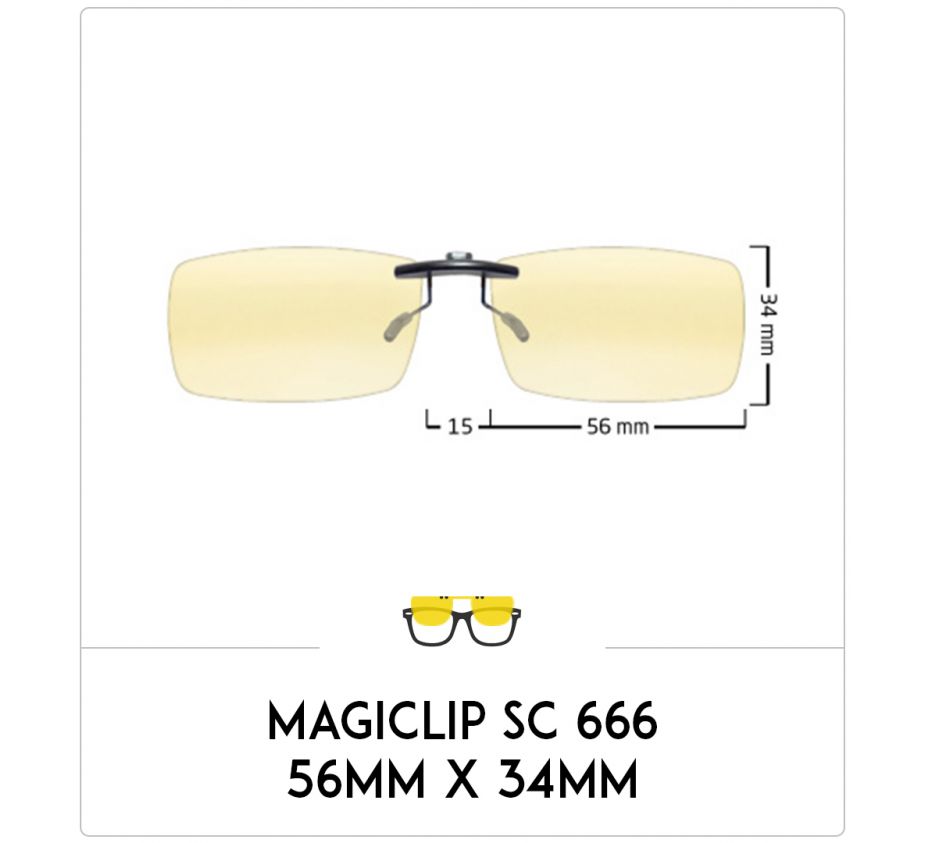  
Magiclip SC 666
Ray-Ban 3532V-47mm Compatible clipon-sunglasses
Optique distribution made compatible sun lens and clip-on-sunglasses for your personal glasses.
Each  lens and  clipon sun glasses has several optical characteristics to protect your eyes, reduce eyestrain and see with the greatest 

Clarity:
- Polarized lens technology, which suppresses glare and prevents visual tiredness. 
- Blue-block lens technology, they protect the eyes from the harmful light of computers.
- Driving glasses technology, improving contrast and terrain without altering our appreciation of distances.
- The mirror coating optimizes the ambient light and the eyes of the wearer are hidden thanks to it.
- All our clip-on and lens  filter 100% UV and surpass ANSI Z80.3, ISO 12312-1: 2013 and AS / NZS 1067: 2003 impact resistance standards.

** The purchase of glasses does not include the frame **
Disclaimer: Ray-Ban trademarks are used to identify these products. Ray-Ban  is not associated with Changermesverres.com and is not endorsed, sponsored, promoted, or associated in any way with the products of Optical Distribution.
Precise polarized lenses reduce glare, improve contrast and protect against 100% UV rays
Resistant to impacts. Complies with ANSI Z80.3, ISO 12312-1: 2013 and AS / NZS 1067: 2003
Changermesverres.com pouch is ultra-sweet free with every purchase of glasses or clip

WARNING:
The lens  or  clip on sun glasses are compatible with different brands of glasses
Optique Distribution is not associated with all this  brands:
* Oakley, * Ray-Ban, * Rudy Project, * Persol, * Moscot, * Oliver Peoples, * Paul and Joe, * Barton Perreira. * Garett
Any use of these brand marks is intended to describe the product.
* These trademarks belong to third parties and have no link with Optique distribution.
Data sheet
Manufacturer

Optique Distribution

Light Transmission

16%

Polarized

Yes

Protection

UVA, UVB & UVC, Exceeds ANSI Z80.3 and EN 1836:2005 Standards

Impact Resistance

Yes

Water repel

Yes

Dust repel

Yes

Shatterproof

Yes