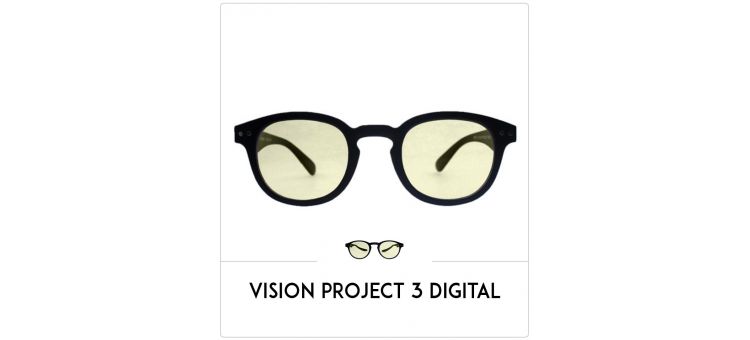  
Vision project 3 - Digital
Vision project 3 - Digital
Guarantee: 100% satisfaction guaranteed, satisfied or refunded. Our glasses and clips are designed for optimal performance and precise fit. If they do not work as promised, we will replace or refund your entire order.

Glasses  for computers, smartphones and television:
All "LED screens" (smartphones, tablets, computer screens, television) are particularly interesting for the eyes.
Lens  filtering 40% of this blue light, our Vision scope The project is equipped with glasses that go every day, protect your eyes, while ensuring a fashionable look.
frame design: comfort and style guaranteed.
Stay connected in peace!
standards
CE certification:
Concerning premonstrated glasses (standard NF EN 14139) and the international standards of corrective eyeglass frames (ISO 12870).
Glasses enhancing contrasts
Tinted glasses slightly amber
Flex hinge frames
Self-cleaning soft microfiber case
Vision project 3 - Digital
Data sheet
Weight

20 gr

Material

Injected polycarbonate

Size

Vision Project 3